Our Team
Target Buyer. Measure Success
our team members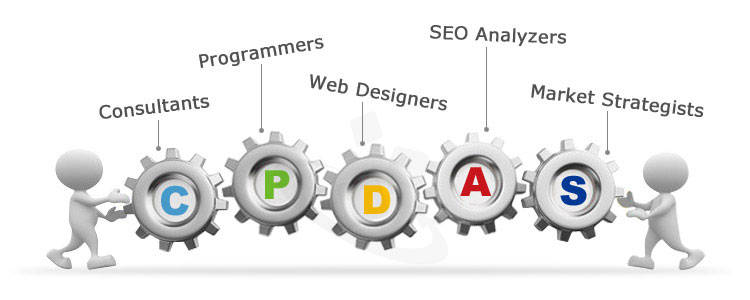 In 2007, Ready Market's team members were directly trained by U.S. Google Inc. and were also the 1st group to obtain GAP (Google Advertising Professional) certifications, since we were chosen to be the 1st authorized Google AdWords partner in Taiwan.
Ready Market team assisted Google held over a hundred seminars in Taiwan to promote their products. We were claimed to be the best team by Google. We have persisted the profession and continue to serve our clients to achieve their online marketing goals since.
Google uses a complex algorithm to determine what results they should return, and their training was substantial. Our in-depth understanding of the algorithm enables us to execute SEO strategies with proven success accordingly, and furthermore, bringing in quality inquiries for our clients.
CEO
Jackson Wu
Over 14 years of internet marketing and international marketing planning experiences
Senior Consultant
Tom Wang
Over 13 years of international trading and 14 years of B2B e-commerce experience
eSourcing / eProcurement / eAuction consultant of several large corporates
CTO
Alexander Tung
Over 12 years of e-commerce portal and system developing experiences
Marketing Director
Rita Su
Over 10 years of international marketing and online media experiences
Creative Director
Peggy Tsai
Over 12 years of website design and interface integration experiences
Senior Engineer
Anderson Wu
Over 13 years of database system design and web programming experience
Senior Project Manager
Michelle Chen
Over 16 years of customer service and project managing experience
Project Manager
Jasmine Chen
Over 12 years of web design experience
Senior Consultant
James Huang
over 14 years of sales experience
Consultant of Small and Medium Enterprise Administration, Ministry of Economic Affairs
Senior Consultant
Alice Xiao
Over 25 years of advertising media experience and 9 years of international commerce experiences
Senior Consultant
Wendy Su
Over 7 years of international tradeshow and media experiences
Senior Consultant
Jessica Kuo
Over 9 years of advertising media and Google Adwords experiences
Senior Consultant
Todd Tung
Over 19 years of advertising media experience and 3 years of international commerce experiences
Senior Consultant
Ake To
Over 25 years of advertising media experiences
Ready-Market Online Corp. / 3F-1, No. 143, Sec. 1, Keelung Rd., Xinyi Dist., Taipei City 110058, Taiwan
TEL : +886-2-2748-4387 / FAX : +886-2-2748-6261
E-mail : service@ready-market.com
Ready-Market Online Corp. / 3F-1, No. 143, Sec. 1, Keelung Rd., Xinyi Dist., Taipei City 110058, Taiwan
TEL : +886-2-2748-4387 / FAX : +886-2-2748-6261
E-mail : service@ready-market.com